Europe is shaken by another violent attack. Explosions have ripped through Brussels airport and a metro station in the Belgian capital. ISIS has claimed responsibility for the attacks via an associated news agency.
"What we feared has happened. In this time of tragedy, this black moment for our country, I appeal to everyone to remain calm but also to show solidarity", Belgian Prime Minister Charles Michel told reporters.
Belgium has been diverting planes and trains and ordering people to stay where they were, at the same time raising its terror alert to the highest level. Airports across Europe immediately tightened security.
"We are at war. We have been subjected for the last few months in Europe to acts of war", French Prime Minister Manuel Valls said after a crisis meeting called by the French president. 
Following terrorist attacks at the Brussels airport and a metro station, Starbucks closed all of its stores in Belgium: "We are deeply saddened by the senseless acts that have taken place in Brussels today. This store and all other Starbucks stores in Belgium will remain closed until further notice" the Seattle-based coffee company said in a statement. (Click here for more details)
Stocks waver and travel companies' shares sink after Brussels attacks. U.S. stock indexes wavered between gains and losses in morning trading Tuesday, recovering from an early decline following the deadly attacks in Belgium. Healthcare and materials stocks were among the biggest gainers, while airlines, cruise companies and travel booking sites lagged. European markets fell slightly. (Click here for more details)
The attacks touch both the political and practical challenges Brussels faces in combating terrorism. Belgium is at the center of European political integration, but it's also a somewhat troubled country, deeply divided over parochial language disputes and featuring state institutions that are very weak by European standards.
If Belgian law enforcement and intelligence agencies can't do their jobs properly, that's a problem not just for Belgium but for their neighbors in France and Germany and the Netherlands and, ultimately, Finland and Greece and Lithuania too. That adds up to a profound threat to the European project. (Click here for more details)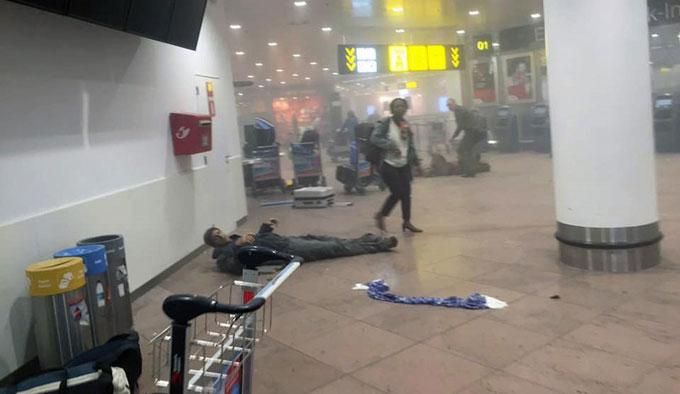 Brussels Airport in Zaventem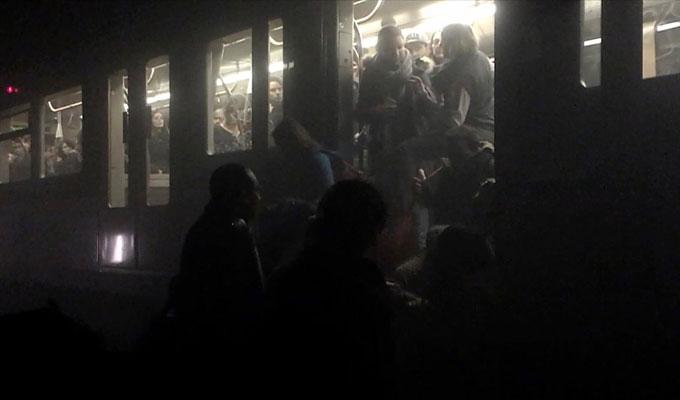 Maelbeek subway station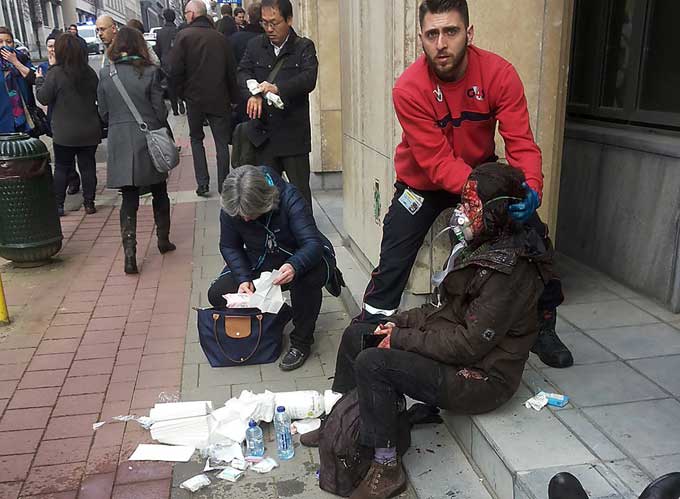 Outside the Maelbeek subway station
Brussels Airport in Zaventem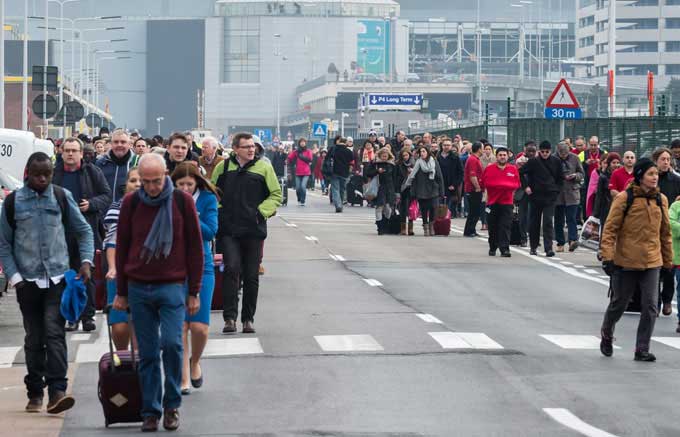 Brussels Airport after explosions