At Baselworld 2013, a watch and jewelry show held in Switzerland, Fabergé introduced dazzlingly beautiful jewelry.
The collection reflected the brand's core values and ideals of creativity, beauty, and the pursuit of perfection.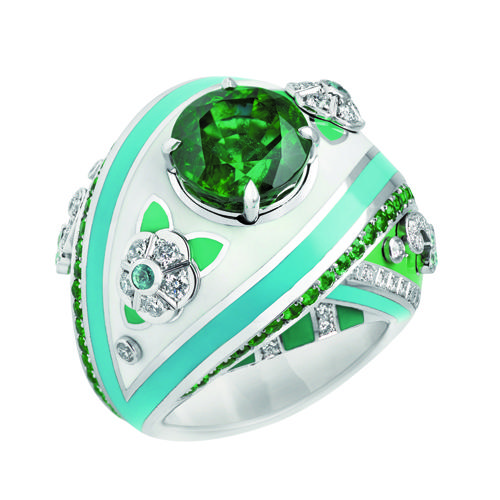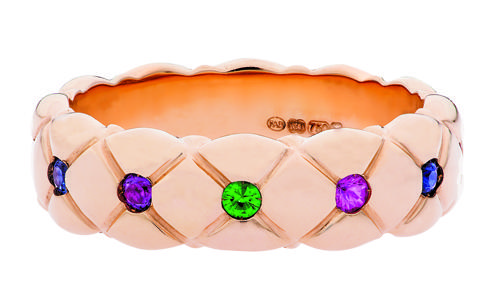 The story of Fabergé starts with Peter Carl Fabergé, a world-renowned goldsmith and designer of jewelry and objects. Born in St. Petersburg, Russia, in 1846, Fabergé studied abroad in Germany, Italy, France and England, and then followed in his father's footsteps. His talents led him to become jeweller and goldsmith to the Russian imperial court.
In 1885, Tsar Alexander III commissioned Fabergé's workshop to create a special Easter egg and, since then, it became an annual tradition to order Imperial Easter Eggs. In 1917, the start of the Russian Revolution brought abruptly end to House of Fabergé. The Bolsheviks seized the Fabergé workshops and their treasures, all production was closed down and property nationalized. The Fabergé family had to flee from Russia.
During the previous century, four generations of the Fabergé family suffered wars, exile, and repeated loss of their family name. History came full circle in 2007 when Fabergé, under new ownership, announced the reunification of the Fabergé name with the Fabergé family. This marked a turning point in the Fabergé story as the revitalization of the Fabergé name began, in line with its original values, aesthetics and spirit.
Additional Info
    Author: By Terence Wang
    Translator: Translation By Amy Lien