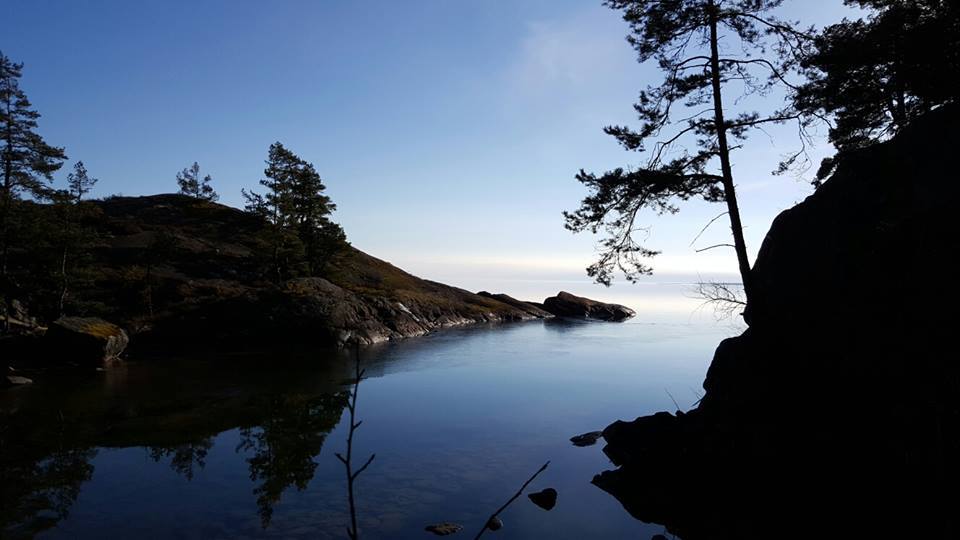 Harge Uddar is a collection of headlands in the southern part of Örebro county, in the municipality of Askersund, Sweden. The nature reserve lies in magnificent countryside on the edge of Lake Vättern. It consists of many small headlands that are completely exposed to the winds and waves of the lake. The area has dramatic cliffs from where there are wonderful views over Lake Vättern and Vänneviken, and sitting on the bare rocks is almost like sitting by the sea.
The area also has old flat-rock pine forests. Remains of chalk quarrying  Wind-battered pines and rare mosses The short, knotty and wind-battered pines are typical of the area. These wind-pruned pines are found mainly on mountain tops and beaches. The rocky block and cliff surfaces have a rich flora of lichens and mosses. There are rare mosses such as Cirriphyllum tommasinii, rock pouncewort and pillows of Leucobryaceae. There are also many lime-loving plants, such as dark-red helleborine, bloody cranesbill and rue-leaved saxifrage.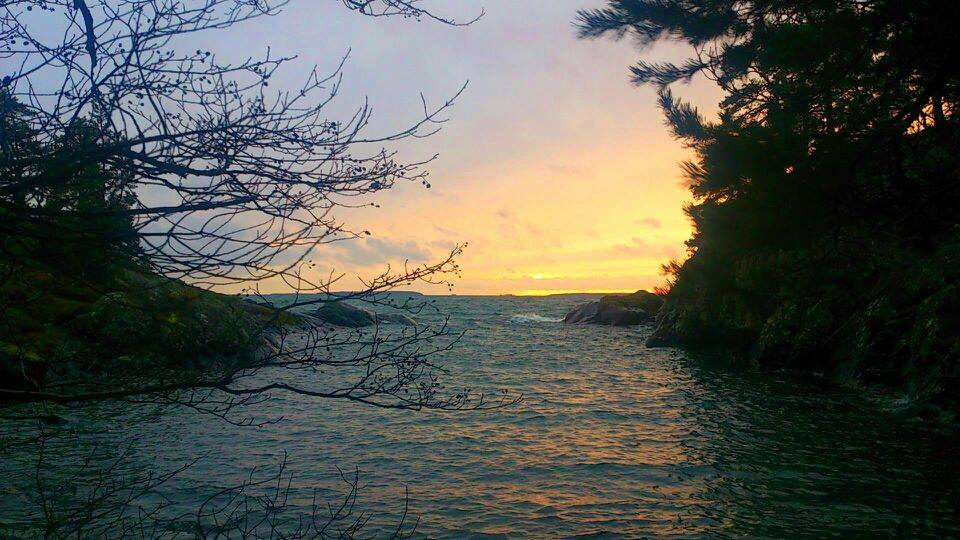 The headlands glow with the warm, red colour of the granite and you can see migratory seabirds. The Harge Uddar headlands, and particularly the nearby Klåvudden headland, offer fine viewing points for observing migratory seabirds. During the spring migrations, birds such as eider ducks, velvet scoter and common scoter can be seen – species otherwise associated with the sea. The best time for spotting migratory birds is at sunrise. The gregarious red-breasted merganser is usually found at sea but is happy to rest at Harge Uddar.
Harge Uddar is a fine nature reserve in all seasons. But why not try visiting in late autumn or winter? Even on a stormy November evening, Lake Vättern's face can be threatening, yet attractive and fresh. On a crystal clear February day, when the water has frozen in Viken, the lake is at its best. Occasional waves lap against the cliffs and the warmth of the sun can be felt.
In cold winters, Lake Vättern itself freezes, offering fantastic skating opportunities. Footpaths and shelters From the car park, a 2.5 km marked path runs round the area. In places the path is challenging for people with impaired mobility. The easiest way is to go straight to Vänneviken. There is a wind shelter and barbecue at Korpaberget with a fine view over Lake Vättern.