A NASA study revealed a glacier that was one of the fastest-shrinking ice and snow masses on Earth is making an unexpected comeback.
Greenland's glacier, named Jakobshavn (pronounced YA-cob-shawv-en), was retreating roughly 1.8 miles and thinning nearly 130 feet annually around 2012; however, it started growing again at about the same rate in the past two years, according to NASA's Oceans Melting Greenland (OMG) project.
NASA research found that the glacier is now flowing more slowly, thickening, and advancing toward the ocean instead of retreating farther inland.
The glacier is still losing more ice to the ocean than it gains from snow accumulation, but at a slower rate now.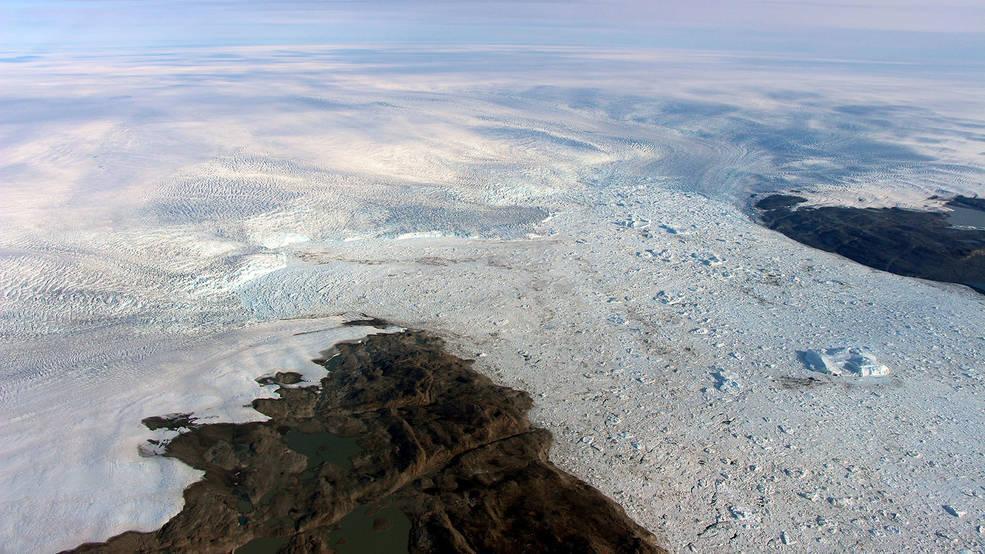 The study's lead author, Ala Khazendar, a NASA glaciologist on the OMG project, said a natural cyclical cooling of North Atlantic waters likely caused the glacier to reverse course.
The slowdown started because an ocean current that brings water to the glacier's ocean face grew much cooler in 2016. According to NASA, water temperatures in the vicinity of the glacier are now lower than they have been since the mid-1980s.
The cold water is due to a climate pattern called the North Atlantic Oscillation (NAO), which causes the northern Atlantic Ocean to switch slowly between warm and cold every five to 20 years.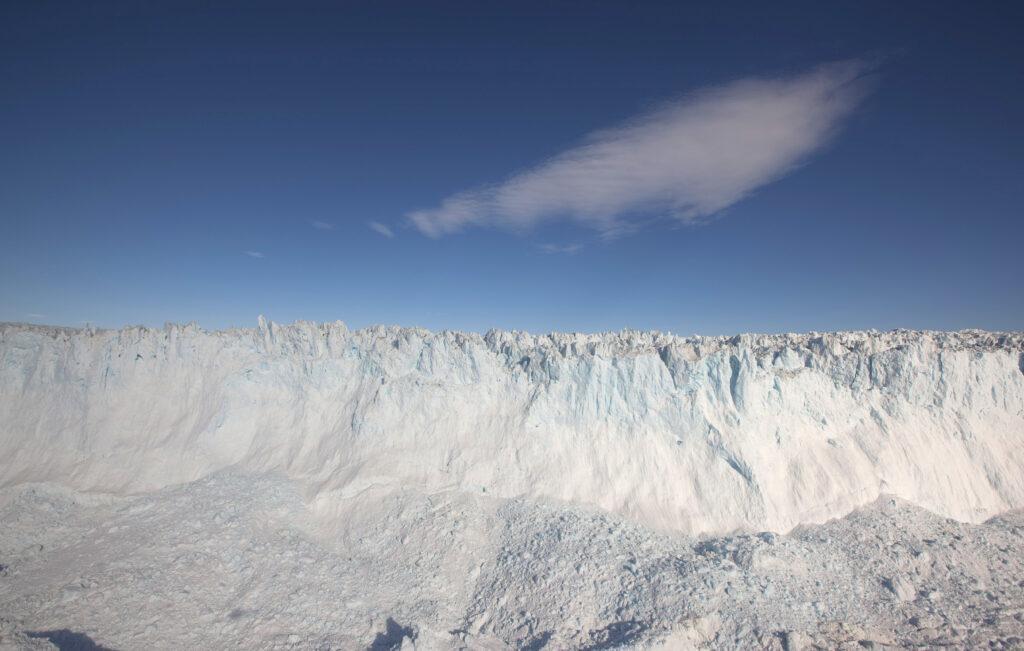 "The Jakobshavn's glacier located on Greenland's west central coast comprises approximately 7 percent of Greenland's land mass. Persistent cold this past winter is typical of a persistent positive NAO which has dominated most of the time this winter," AccuWeather Senior Meteorologist Jack Boston said.
Jason Box, an ice and climate scientist for the Geological Survey of Denmark and Greenland, told The Associated Press that Jakobshavn is "arguably the most important Greenland glacier because it discharges the most ice in the northern hemisphere. For all of Greenland, it is king." Box, who was not involved with the NASA study, added that this turnaround staged by Jakobshavn is "kind of a surprise."
The climate pattern settled into a new phase recently, cooling the Atlantic in general. This change was accompanied by some extra cooling of the waters along Greenland's southwest coast in 2016, which flowed up the west coast, eventually reaching Jakobshavn.
According to Boston, the positive aspect of the NAO means a lack of atmospheric blocking in the north Atlantic.
"Greenland has been on the eastern side of the 'polar vortex' located over eastern Canada the bulk of this winter leading to below-normal temperatures over Greenland," Boston said.
Boston said the negative side of the NAO is that there is a persistent above-normal temperature over Greenland.
"This has not been the case this winter. It is interesting to note that glaciers in eastern and southern Greenland continue to recede while the glaciers in western Greenland showed the growth and refreezing," Boston said.
When the climate pattern flips again, Jakobshavn will most likely start accelerating and thinning again.
Tom Wagner, NASA Headquarters program scientist for the cryosphere, who was not involved in the study, said, "The OMG mission deployed new technologies that allowed us to observe a natural experiment, much as we would do in a laboratory, where variations in ocean temperatures were used to control the flow of a glacier. Their findings — especially about how quickly the ice responds — will be important to projecting sea level rise in both the near and distant future."
Originally published on: Accuweather