Because it inspires you, because it has a fascinating history behind it, because Officine Panerai knows how to balance the concepts of "vintage" and "modern" in an elegant way, and because it is build with Swiss precision mechanisms.
This year, Officine Panerai has written several important pages in their Italian flair story, and launched two new models – reinterpretations of some of the most popular Officine Panerai watches.
Both are interesting and have several inherent characteristics. One model has the system that protects the crown on the left.
The second model takes us by surprise with its bright blue strap, a blue color that can also be found on the dial and is rarely seen in Officine Panerai watches.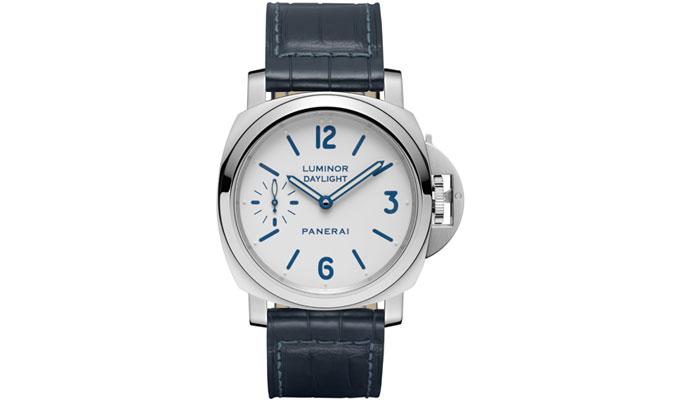 Another exquisite aspect that Officine Panerai brings to the table is the manner in which they chose to display the two models: a box made of pear wood and teak, which besides the two watches, hosts a rare publication about the military equipment from the Royal Italian Navy special forces.
So yes, we love the new Officine Panerai watch models. Do you own an Officine Panerai watch? Tell us how you became its owner and what are the things you like the most about it.
Recommended Articles:
What Does Your Watch Tell About Your Personality
Cartier Drive: A Shaped Watch Collection of an Elegant Pedigree
A Sign Of Elegance: Do You Know How To Wear Your Watch?